Hypnosis for Relationships
Hypnotherapy can improve your relationships
Love Relationships
Is it hard for you to find "the one?"
Do you keep dating the same type of person?
Are you creating the same patterns for yourself?
Do you have intimacy issues that are ruining your relationship?
Do you communicate your true feelings to your partner?
Do you have sexual issues that you cannot speak to your partner about?
If you are tired of relationships that aren't working for you, try something new. Understand what you could do differently to get new results. Free yourself from being trapped in unhelpful patterns that you are unconsciously creating. Step into the next chapter of your life and create your storyline. You are in control.
Change is not always easy. Together, let's do a thorough house cleaning to make room for the NEW!
Resolving childhood issues
Do you want to change the way you interact with your parents?
Do you want to have different emotional responses to him/her.
Is it time to take the power back?
Is the way you were raised interfering with your current life?
Do you wish your mom and/or dad could be someone who s/he isn't?
Is there trauma or abuse in your childhood that has never been resolved?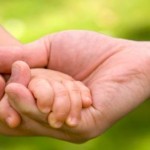 As parents, we all do the best we can, given the tools we are given. Our adult selves are formed through "conditioning", our upbringing, lessons and views our parents have instilled in us. Has there has been "programming " that is affecting you as an adult? Let's re-write the software, so that you are no longer affected by the same issues, and  work together to co-create your new script.
Delete the old instructions that don't work. Re-write the code for your life to ensure your current happiness.
Forgiveness
Has someone in your life hurt or caused you harm? Cheating? Infidelity? Abuse?
Are you struggling with anger management issues?
Is there an incident from your past that you cannot let go of?
Have you tried to move past it, but notice yourself keep coming back to that resentment?
Have your internal thoughts, language and behavior turned into anger, condescension and actions that you are not proud of?
Are you contributing to the problem by not being able to forgive?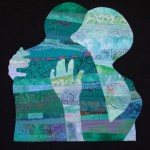 Forgiveness takes strength. To let go of something painful takes courage, a cognitive shift and an ability to pull out of that part of your brain that doesn't want to let go. Realize what you need in order to let go, honor it and make a choice to be free.
Let me help you help yourself to let go.
Let's work together to break free of this cycle so that you can change your views and your feelings while attracting what you want into your life.
Use the power of your mind to chance your perceptions!